OMERO Overview
OME Remote Objects (OMERO) is Java Enterprise application that provides integration, visualization, management, and analysis of biological image data.
OMERO.server is a hybrid application that includes JBOSS and ICE applications providing access to the OMERO binary image repository and image metadata and annotations in a relational database managed by PostgreSQL bearing a representation of the OME Data Model. All object-relational mapping runs through Hibernate.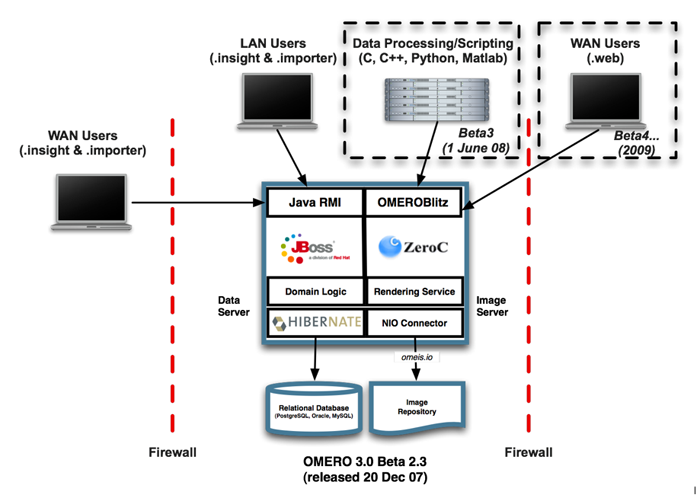 The OMERO server is built as a set of separate but linked subsystems. All image data imported into an OME server is split into two types: binary pixel data is stored in an image repository and accessed through a Rendering Engine while all image and experimental metadata are stored within a relational database and accessed through the OMERO Metadata Service.
Document Actions