Commercial Partners
Ways of partnering with OME and our current commercial partners.
Most microscope image acquisition systems are commercial products and a number of very useful image analysis and visualisation tools have been developed in the commercial sector. OME has formed partnerships with many of the major commercial imaging hardware and software manufacturers. A partnership can include any of the following:
consultation on OME schema and system design
reading and writing of OME-XML within proprietary software
using OME software tools within proprietary software
directly contributing to the OME project
Currently, there is a range of such activities between the OME project and the commercial entities listed below. The OME project is grateful to the organisations in the first two categories for their input and suggestions for the design and implementation of OME interfaces and schema. Contact Jason Swedlow for more info.
OME Commercial Partnerships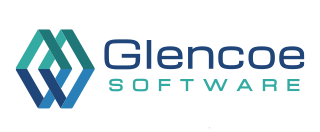 OME's commercial arm, Glencoe Software. Inc. provides supported or customized versions of Bio-Formats and OMERO for use in commercial products. Glencoe Software has successfully built many customised versions of OMERO. See Glencoe Software's Customers for more info.
Companies commercially releasing our software
Organizations using a commercial deployment of our software
OME Partnerships
Supporting OME-TIFF
Provided Significant Technical/Design Input
If your organization supports OME-TIFF and you would like to be added to this list, please get in touch with us.
Document Actions