Browsing
HTML Templates - Browsing Images
This browsing interface lists all of the Categories in each of the Category Groups that are displayed. You can change how the information is displayed by editing the template file. The images are displayed based on which items are selected in the lists. If more than one item is selected, the images you see meet all criteria.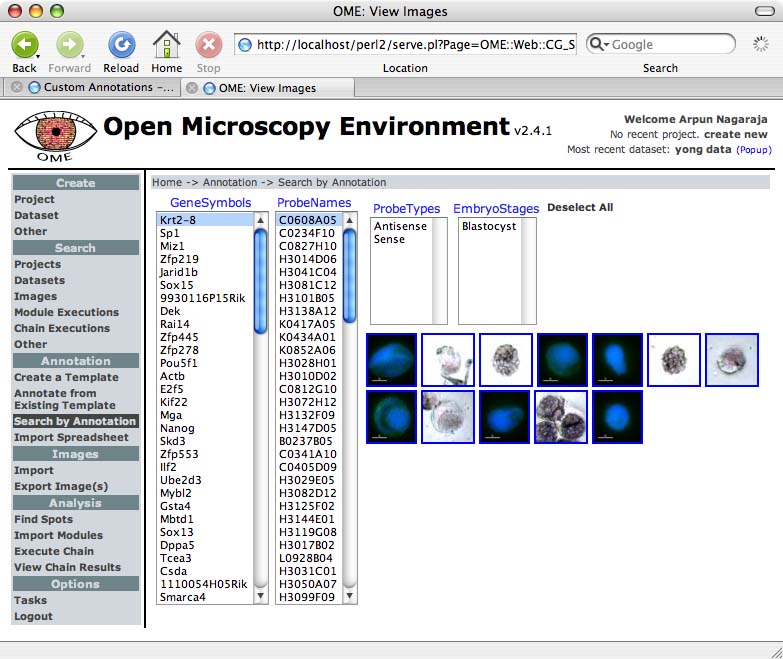 Figure 5: Browsing Images
Clicking on a thumbnail in anywhere but the top-left quadrant will take you to a display page.
Document Actions